Sex Therapy explores sex life issues and helps you work towards a more satisfying sex life. These issues may include…
differing levels of desire,
difficulty orgasming,
sexless relationships,
differences in views with your partner about what a good sex life is,
problems communicating needs between partners,
physical issues that make sex more difficult,
lack of confidence in yourself or your body
The aim is for you to feel more comfortable to have fun and enjoy sex, minimising the impact of any ongoing issues.
Who should attend Sex Therapy?
You can attend Sex Therapy as a couple or as an individual. Sex Therapy may help you if:
Your previously healthy and satisfying sex life has changed in a way that impacts on your ability to enjoy sex.
Inexperience is an issue and you and want to know how to maximise your sexual enjoyment.
A physical issue or disability makes having sex tricky or painful.
You and your partner struggle to communicate about sex, or have differing beliefs/wants.
It is often beneficial for the partner of an individual attending Sex Therapy to come to at least one session. That way they can understand how to help you achieve your sexual goals. Both heterosexual and LGBTIQA couples and individuals are welcome.
What does Sex Therapy Involve?
It's totally normal to be nervous or unsure before attending your
first sex therapy session, to doubt that things can change.
Briony's comfortable manner and private home office aim to put you
at ease. Often people express a sense of relief about finally
being able to talk about a subject that has concerned them for
ages. You can attend as a couple or as an individual.

You will explore:
Limiting or negative beliefs about sex

Triggers for sexual difficulty

Ideas and activities that increase your desire

Ways to communicate your needs to each other more effectively
Some level of sexual education may be included, and this may
involve demonstration using textbook diagrams or body part
puppets. You may be assigned practical homework to complete when
the time is right for you. The aim is to move forward in your
relationship, focussing on what makes both of you happy and
satisfied.

How can Sex Therapy help with physical issues?
Some of the physical issues that can affect sexual enjoyment are:
Premature ejaculation,

Erectile difficulties or dysfunction,

Dyspareunia (pain during intercourse),

Vaginismus (inability to experience penetration),

Other injuries or disabilities that make sex painful or difficult.
In these cases it's important to ensure that there is no underlying condition that can be treated medically is contributing to the issue. A visit to your GP is an important first step. Sex Therapy can help overcome, or minimise the impact of physical issues, and provide you with creative ideas to help you enjoy sex more.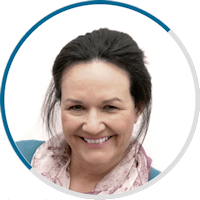 Briony's Sex Therapy Credentials
Briony has spent over 30 years as a counsellor. She has undertaken Sex Therapy training with Sandra Pertot and is a current General Member of the Society of Australian Sexology. Additionally Briony has trained in Cognitive
Behaviour Therapy, Relationships and Couples Therapy and Hypnotherapy. You can be assured that she has a comprehensive set of knowledge and tools to help you.

You can view Briony's full list of qualifications here: https://www.therapyservices.com.au/sp_faq/briony-training-and-qualifications/