Supporting Couples and Individuals
Non-judgmental, I counsel couples, individuals and families with empathy and humour.
I use use the most appropriate research-based therapy for each individual client.
If you have these issues, counselling can help: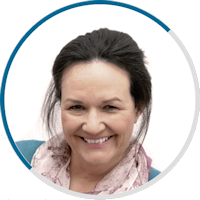 B A (major Psych)
B Soc Admin (Social Work)
Grad Dip Mental Health
My working life has been primarily in government settings prior to my decision to develop my own practice in 2008.
Welcoming you into my home-office is an extension of my care for, and trust in, my clients. Your trust in me is supported by the skills and wisdom that 30 years of counselling experience provides. My practice is based on tried and tested science-based methods and I maintain currency in best-practices in therapies. However, I am also a wife, a mother, a daughter, a worker, have been divorced and re-married, and have experienced the highs and lows of relationships and relationship breakdowns…we're in this life together.