Frequently Asked Questions
Briony's Training and Qualifications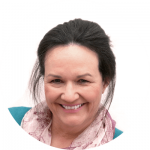 With over 30 years experience Briony's training and qualifications reflect her dedication to her profession and desire to keep abreast of the most effective therapies:
Bachelor of Arts (major Psychology), Flinders University of SA.
Bachelor Social Administration (Social Work), Flinders University of SA.
Graduate Diploma in Mental Health (focussing on Cognitive Behavioural Therapy), University of SA.
Gottman Method Couples Therapy – Level 3 (https://www.gottman.com).
Emotionally Focussed Therapy Externship and Core Skills training with the ACEEFT (aceft.com.au).
Hypnosis training with world renowned hypnotherapist Dr Michael Yapko (yapco.com).
Family Therapy training at Bower Place (bowerplace.com.au).
Narrative Therapy at the Dulwich Centre (dulwichcentre.com.au).
Acceptance and Commitment Therapy training with Dr Robyn Walser.
Sex Therapy Training with Sandra Pertot.
Grief training with David Kessler (grief.com).
Contact Briony for further information or to make an appointment.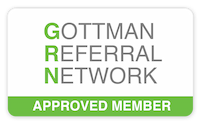 What COVID-19 safety measures do you implement?
COVID-19 Safety Measures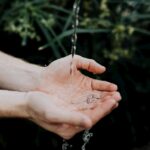 To ensure a safe environment for your therapy session Briony has a COVID-19 Safe Plan and implements SA Health activity restrictions described on the SA Health website here. This includes:
Wearing a face mask,
sanitising your hands,
keeping a 1.5m distance whenever possible,
Asking you to postpone or cancel your session if you show symptoms of COVID-19,
Allowing no more than four people to attend a session. This is the current limit to ensure social distancing.
Briony is more than willing to provide therapy via Zoom. Please see this FAQ about Remote Therapy
Is Remote or Online Therapy Available?
Telehealth – Online Therapy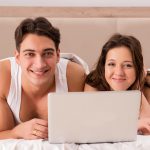 Briony Barton can provide remote, online therapy using Zoom. Zoom is so easy that all you need is your internet browser! Help make your session more successful by:
Ensuring you are in a quiet, well lit and comfortable location.
Making sure you will not be disturbed by family, friends or co-workers during your session.
Ensuring your internet speed and reliability are adequate. Sometimes using a phone's 4G connection is better than a home internet connection; and
Positioning your laptop or phone so that you can comfortably see Briony.
Remote therapy can require a little more attention than a face to face meeting:
Getting eye contact can be more difficult. Positioning the camera to face you is key; and
It's more difficult for both parties to detect changes in body language.
Contact Briony to arrange an appointment for online therapy.
Resources
Further Reading
Can you help me maintain my privacy? Will I meet other clients coming and going?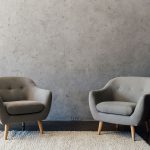 I work from a home office and have minimal clerical assistance. More often than not I schedule a gap between clients so you are unlikely to see anyone coming or going.
What happens during a Sex Therapy session?
Is Sex Therapy all that scary?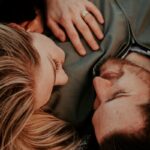 Sex therapy is "all talk, no action". Everybody will keep their clothes on and there will be no touching. You can attend as a couple or as an individual. The first session is 90 minutes, and follow-up sessions may be the same length or shorter, depending on the need.
It is sometimes important to understand how other aspects of your life together may be affecting intimacy with your partner. With your permission I will discuss your sexual history with you to determine what each of you finds useful, and examine what each partner's expectations are of the other person to create mood and pleasure.
Some level of sexual education may be included, and this may involve demonstration using textbook diagrams or body part puppets. You may be assigned practical homework to complete at home when the time is right for you. You will come away with a clear plan to move forward in your sexual relationship/s. Find out more about Sex Therapy and Briony's qualifications as a sex therapist here.
What does Couples Therapy involve?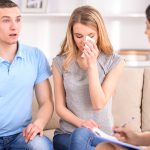 I base my therapy on the work of John and Julie Gottman whose research with many couples over time has identified the factors that make for satisfying and lasting relationships. I see couples together in the first instance; separately on one occasion each; and then I see the couple together for the remaining sessions. I request a couple to do a confidential online assessment which assists in the counselling process. We look at the areas that may need to change in the relationship and how a couple can do that, for example, ways of resolving conflict and improving communication. The couple will learn ways to plan for their own individual and shared goals and positivity in the relationship. We develop a plan for going forward.
I am not a referee, as a couples counsellor is an educator and coach. I give couples tools to go away with so that they apply that knowledge in future situations.