Briony is offering Face to Face, Zoom and Phone consultations.

She continues to follow the best hygiene practises to ensure everyone's health and safety.
Frequently Asked Questions
Briony's Training and Qualifications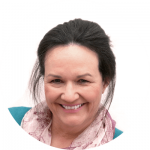 With over 30 years experience Briony's training and qualifications reflect her dedication to her profession and desire to keep abreast of the most effective therapies:
Bachelor of Arts (major Psychology), Flinders University of SA.
Bachelor Social Administration (Social Work), Flinders University of SA.
Graduate Diploma in Mental Health (focussing on Cognitive Behavioural Therapy), University of SA.
Relationships and Couples Therapy (https://www.gottman.com). Gottman Method Couples Therapy is the world's only evidence-based couple counselling training.
Hypnosis training with world renowned hypnotherapist Dr Michael Yapko.
Family Therapy training at Bower Place.
Narrative Therapy at the Dulwich Centre.
Acceptance and Commitment Therapy training with Dr Robyn Walser.
Sex Therapy Training with Sandra Pertot. See Sandra's latest articles here.
Grief training with David Kessler.
Contact Briony for further information or to make an appointment.
Share this article:
How long are your appointments, and what do they involve?
Environment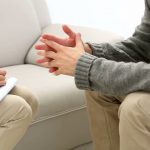 Briony Barton's appointments are held at her home office in a relaxed, comfortable environment. If you are unable to attend in person, you can use Skype or Zoom to hold your session online. See this article for details.
Briony Barton's Appointments are:
Flexible;
Relaxed;
Adaptable to client needs;
Appointments are scheduled for 60 minutes but may be extended if required; and
The length of couple appointments can vary, but the first session is 90 minutes.
Office hours:
Monday: 11am – 8pm
Tuesday: 11am – 8pm
Wednesday: 8am – 4pm
Thursday: 11am – 8pm
Friday: 8am – 2pm
By Appointment Only
Cancellation Policy:
You may be charged a fee if you cancel with less than 24 hours notice. Speak to Briony about this.
Share this article:
Can you tell me what your pricing policy is?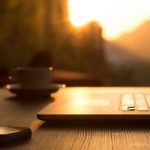 Payments can be made by EFTPOS, cash, cheque or direct deposit.
If you have been referred by your doctor and have had a Mental Health Care Plan prepared, you can claim a Medicare rebate for up to 10 sessions per calendar year.
Payment in full is required on the day of service.
Cancellation Policy: You may be charged a fee if you cancel with less than 24 hours notice. Speak to Briony about this.
Share this article:
Is Remote or Online Therapy Available?
Telehealth – Online Therapy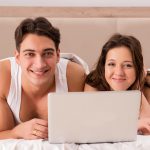 Briony Barton can provide remote, online therapy using Skype and Zoom. Zoom is so easy that all you need is your internet browser! While in-person therapy is preferable, sometimes it simply isn't possible. Help make your session more successful by:
Ensuring you are in a quiet, well lit and comfortable location.
Making sure you will not be disturbed by family, friends or co-workers during your session.
Ensuring your internet speed and reliability are adequate. Sometimes using a phone's 4G connection is better than a home internet connection; and
Positioning your laptop or phone so that you can comfortably see Briony.
Remote therapy can require a little more attention than a face to face meeting:
Getting eye contact can be more difficult. Positioning the camera to face you is key; and
It's more difficult for both parties to detect changes in body language.
Contact Briony to arrange an appointment for online therapy.
Resources
Further Reading
Share this article:
Can you help me maintain my privacy? Will I meet other clients coming and going?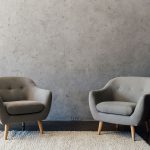 I work from a home office and have minimal clerical assistance. More often than not I schedule a gap between clients so you are unlikely to see anyone coming or going.
Share this article:
What does couples therapy involve?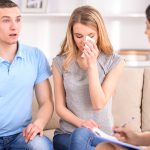 I base my therapy on the work of John and Julie Gottman whose research with many couples over time has identified the factors that make for satisfying and lasting relationships. I see couples together in the first instance; separately on one occasion each; and then I see the couple together for the remaining sessions. I request a couple to do a confidential online assessment which assists in the counselling process. We look at the areas that may need to change in the relationship and how a couple can do that, for example, ways of resolving conflict and improving communication. The couple will learn ways to plan for their own individual and shared goals and positivity in the relationship. We develop a plan for going forward.
I am not a referee, as a couples counsellor is an educator and coach. I give couples tools to go away with so that they apply that knowledge in future situations.
Share this article:
I'm worried about losing control if I try hypnosis, can you help?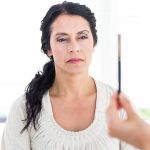 Common myths about hypnosis suggest that a person can lose control during the process. Stage hypnotists provide much misinformation and sensation about hypnotism. It is not at all magical or mystical. A person who requests hypnosis is aware and in control during the whole process.
Hypnosis involves tapping into people's abilities and strengths to change their behaviour when they are in an extremely relaxed and focussed state. Most people say they find the process calming, and that they feel quite powerful and optimistic about their ability to change their behaviour.
Share this article:
Grief is overwhelming me. Can you offer me anything at all to help me cope?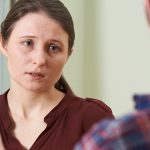 When you have lost someone near to you it feels as though life may never be the same again. Briony can help by teaching you techniques that give you some relief from the emotional pain caused by loss and grief.
Share this article:
How can someone understand and help us sort out our sex life when we can't even bear looking at each other now?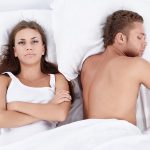 It is sometimes important to understand how other aspects of your life together may be affecting aspects of intimacy in your life. With your permission I will discuss your sexual history with you to determine what each of you finds useful, and examine what each partner's expectations are of the other person to create mood and pleasure.
Share this article:
I love my alcohol, it helps me unwind from a stressful day, but it's becoming a problem. Can you help?
Most people commence using alcohol for reasons of enjoyment and socialising. My background is as an educator, individual and family therapist and I use the evidence-based therapies for alcohol use, in other words what the research shows works.
This counselling will be respectful and compassionate and provide you with the information, strategies and resources that you may need to make good decisions around your alcohol use. My style is not naturally "tough love" but I take my responsibility as a health professional who you have chosen to consult seriously, and give you feedback in a caring fashion.
Share this article: